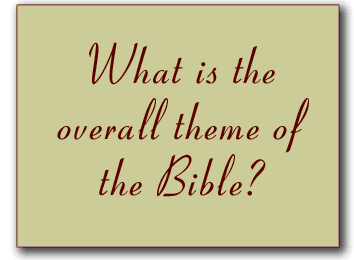 Welcome from John Hepp, Jr. to my Web site. A graduate of Dallas Theological Seminary (ThM, 1956), I have written many essays and self-study courses about the Bible. Here I make available a few of those writings, with special interest in God's Kingdom as revealed in Scripture.
My approach is basically literal (premillennial) and rests on the original Bible languages. There is progress in God's revelation. Two examples:
The law given at Mt. Sinai had a temporary active role until Messiah came. He obeyed it, paid its demands, and fulfills its types. His disciples realize its standards through the new covenant He has enacted.
Messiah began forming His kingdom assembly (the ekklesia, church) by baptizing in the Spirit at Pentecost.
It is obvious that such progress has resulted in different "economies" or "dispensations." The Bible, however, gives much greater emphasis to covenants — not those constructed by theologians but those made with Abraham, Israel, David, etc. Tying it all together is the theme of God's kingdom. Using Alva McClain's terminology, that kingdom has two aspects: (a) His "universal kingdom," which never changes, and (b) His "mediatorial kingdom," which has a past and future history.
You may use any of the materials on this site if you (a) clearly indicate the source, (b) do not quote out of context, and (c) make no changes without permission.
List of Available Documents in Four Categories: OT BOOKS, NT BOOKS, BIBLE DOCTRINES & METHODS, THE KINGDOM.
Passage
Title
Notes
Select Format
OLD TESTAMENT BOOKS
(See the Index at the end of the last category.)
Genesis
(59 pages)
"Genesis Self-Study Guide"
Genesis is "the beginning of God's written revelation, [giving] the necessary foundation for understanding the rest of the Bible, both its history and its teachings." This self-study course does not require previous studies.
PDF
Word
Genesis 1 not Reconstruction
(3 pages)
"Weaknesses of Six-Day Reconstruction Theories"
Shows some weaknesses of theories that Genesis 1 describes "reconstruction" rather than creation. An appendix for my course on Genesis.
PDF
Word
HTML
Deuteronomy 32
(2 pages)
"The Amazing Song of Moses in Deuteronomy 32"
PDF
Word
HTML
King Saul
(4 pages)


NEW

"The Rise & Fall of King Saul"
Saul "was like Israel —and the kind of king they wanted. But his failure prepared Israel for God's kind of king."
PDF
Word
HTML
Kings—Clues
(7 pages)
"Clues to Identify Kings"
Many Old Testament prophecies are built on the history of the kings of Israel and Judah. Here are sets of clues to practice identifying those kings.
PDF
Word
HTML
Time Charts 885 to 515 BC
(7 pages)
Old Testament Chronology charts
Several charts, showing time relationships of kings and prophets up to and after fall of God's OT kingdom.
PDF
Word
HTML
Exile & Returns
"Babylonian Exile & Returns of Israel"
Time-line for Exile and Returns. Includes also Dominant Nations, Leaders, Prophets, Scriptures, Notes.
PDF
HTML
Salmo 1
(6 pp)
"Salmo 1: Como Lograr Exito"
Los Salmos 1 y 2 dan una introducción para todos los salmos. El Salmo 1 promete que Dios dará su bendición sobre ciertas personas.
PDF
Word
HTML
Psalm 1
(4 pages)
"Psalm 1: How To Be Successful"
Psalms 1 and 2 provide an introduction for all the psalms. Psalm 1 promises that God will bless certain people.
PDF
Word
HTML
Psalm 2
(4 pages)
"Psalm 2"
"Psalm 2 refers to the future inauguration of the LORD's worldwide kingdom." Shows four stanzas, summaries, questions, answers.
PDF
Word
HTML
Imprecatory Psalms
(4 pages)
"Imprecatory Psalms"
"An imprecation prays for or invokes a curse or evil on someone." This file shows faulty and correct attempts to justify such imprecations in Scripture.
PDF
Word
HTML
Isaiah Study Guide
(68 pages)


REVISED

"Isaiah Study Guide"
My self-study course on the Book of Isaiah. Has comments, questions and answers (separate exams available). This "Mount Everest of Hebrew prophecy" is the most quoted in the New Testament. "Isaiah has the clearest and most definite prophecies about the Messiah" in both advents — "much about Messiah's coming kingdom."
PDF
Word
Isaiah is special
(3 pages)
"Why is Isaiah Special?"
Some features of Isaiah.
PDF
Word
HTML
Isaiah Servant Songs
(2 pages)
"The 'Servant Songs' in Isaiah"
"One Israelite fulfills the mission of the nation."
Summaries and notes on the four songs.
PDF
Word
HTML
Isaiah 40
(4 pages)
"Isaiah 40 Outline"
"A cosmic scene" in which "the Lord reveals the themes for this whole second part" of Isaiah. Also gives an introduction for reading/memorizing this chapter.
PDF
Word
HTML
Isaiah 40-66 Summaries
(3 pages)
"Isaiah Part II (Chs. 40-66)"
Summarizes each subsection in the three sections of Part II.
PDF
Word
HTML
Isaiah 40-66, Zion
(11 pages)
"What is Zion in Isaiah 40-66?"
Inductive study showing that many promises in Isaiah Part II can be ultimately fulfilled only to ethnic Israel.
PDF
Word
HTML
Jeremiah Study Guide
(58 pages)
"Jeremiah Study Guide"
Includes direct Bible study, also study of Jensen's textbook, from my course on Jeremiah.
PDF
Word
Ezekiel Study Guide
(51 pages)
"Ezekiel Study Guide"
Designed to help you observe what the Book of Ezekiel says. The final appendix evaluates ways to reconcile the kingdom picture in Ezekiel 40-48 to NT teaching.
PDF
Word
Amos 5:1-17
(1 page)
"Amos 5:1-17, Showing Chiastic Structure"
Chiasmus is not an unusual device in prophecy—also see Jonah file.
PDF
Word
HTML
Jonah Intro.
(9 pages)
"Introduction to Jonah"
Commentary with charts, showing some chiastic structures. Leans heavily on Terence E. Fretheim.
PDF
Word
Zechariah
(6 pp.)
"The Kingdom of God in Zechariah"
Scans the book and summar­izes its teachings about the coming kingdom.
PDF
Word
HTML
NEW TESTAMENT BOOKS
(See the Index at the end of the last category.)
Kingdom in Gospels
(71 pages)
"The Four Gospels: The Kingdom Offered and Postponed"
Studies of what each Gospel says about the kingdom, emphasizing Old Testament background. Explains why God offered the kingdom to Israel knowing it would be rejected, postponed, and pledged for Messiah's Second Coming.
PDF
Word
HTML
Between the Testaments
(3 pages)
"Jewish Time-Line & Historical Periods: 400 B.C. to A.D. 100."
Sketches some of the most important events and new institutions that affect the interpretation of the New Testament.
PDF
Word
Matthew Self-study
(106 pages)


REVISED

"Matthew, Self-Study Guide"
My self-study course on the Gospel of Matthew.
Has comments, questions and answers (separate exams available). "The kingdom is exactly what the prophets had predicted; Jesus did not change its meaning. It is not true that Jesus inaugurated His kingdom. Instead, He will do so at His Second Coming, just as He said."
PDF
Word
Matthew Keys
(4 pages)
"Some Keys to Understanding Matthew"
Six keys. Includes careful definition of the kingdom that drew near and the fact that Jesus is presented as "the true Israel [who] recapitulates …parts of Israel's history." Part of Matthew self-study course.
PDF
Word
Matthew outline & notes
(4 pages)
"Explanatory Outline of Matthew"
Shows structure based partly on refrains, summarizes each section. Part of Matthew self-study course.
PDF
Word
Matthew 5–7
(5 pages)
"Keys to the Sermon on the Mount: Matthew 5–7"
Ten keys. Includes parallels to the Exodus, indications that the theme is "true righteousness as the requirement for entering the kingdom," and how the sermon is fulfilled. Part of Matthew self-study course.
PDF
Word
Matthew 7:24-27
(1 page)
"A Wise Man DOES What Jesus Says"
A man with saving faith will also obey Jesus and (as James says) be justified by his works.
PDF
Word
Matthew 11:12
(1 page)
"The Meaning of Matthew 11:12"
This verse "does not speak of men entering the kingdom but plundering it" (doing it violence).
Appendix for Matthew self-study course. (Also see appendix to "Luke, What Kingdom…")
PDF
Word
Matthew 13ff.
(3 pages)
"Keys to the Secrets of the Kingdom: Matthew 13ff."
These parables revealed new truths about the kingdom but not a new (present) kingdom. Part of Matthew self-study course.
PDF
Word
HTML
Matthew 21:1–17
(2 pages)
"Keys to Jesus' Royal Entry into Jerusalem: Matthew 21:1–17"
Israel's King publicly presented Himself as such. From comments by Alva McClain. Part of Matthew self-study course.
PDF
Word
HTML
Matthew 24–25
(6 pages)
"Keys to Our Lord's Prophetic Discourse: Matthew 24–25"
Eight keys. Surveys "the delay before the Lord finally comes back to set up His kingdom." Takes "this generation" of 24:34 in its normal meaning. Part of Matthew self-study course.
PDF
Word
Matthew 24:14
(2 pages)
"Does the Church Preach the Gospel of the Kingdom?"
The answer is yes. "The church (Greek ekklesia ) is the assembly Messiah is preparing for His coming kingdom." Part of Matthew self-study course.
PDF
Word
HTML
Mark, Kingdom
(6 pages)
"The Kingdom of God in the Gospel of Mark"
The Gospel of Mark was probably Peter's preaching of the gospel. Deals with verses in Mark that either refer to the kingdom directly or bear on its meaning.
PDF
Word
HTML
Luke, Kingdom
(18 pages)
"What Kingdom of God Did Jesus Proclaim in Luke?"
Deals with 36 passages in Luke, in four categories, that most clearly refer to the kingdom. Has appendix, "What Does Luke 16:16 Say Was Happening to the Kingdom?"
PDF
Word
Luke Q's & A's
(33 pages)
"Questions and Answers on the Gospel of Luke"
For self-study; includes some commentary. Taken from my self-study course on Luke.
PDF
Word
Luke 1-2
(4 pages)
"A Little Hepp on the Christmas Story"
"to make the Christmas story more meaningful as you read it…especially…see how that story is related to God's purposes revealed in the Old Testament Scriptures"
PDF
Word
HTML
John Survey
(63 pages)


ADDITIONS

"The Gospel of John: Messiah's Signs & Men's Responses"
Carefully surveys that Gospel as a dramatic presentation, emphasizing the foundations of the new creation. Appendixes about saving faith, which continues and is more than mental.
PDF
Word
John, Abiding
(4 pages)
"Abiding"
"Abiding is not a special relationship but a continuance of what already exists—of believing." This is an appendix to my survey of John's Gospel.
PDF
Word
John, Love
(3 pages)
"What Love Does in John's Gospel"
Charts 27 passages, gives conclusions.
PDF
Word
John, FaithB
(8 pages)
"What is Saving Faith According to John's Gospel?"
Gives data for study—plus conclusions—under five categories. Equivalents to believing indicate a moral aspect to it, not just a "change of mind." "Saving faith (a) assents to truth but is more than assent, (b) is not just momentary but persistent."
PDF
Word
John, Gospel & Epistles
(8 pages)
"Some Expressions & Key Words Used Both in John's Epistles & Gospel"
Charts over forty expressions whose use in the Gospel helps interpret 1 John.
PDF
Word
Acts
(69 pages)
"The Book of Acts"
Self-Study Guide
For direct study of inspired works and words of Acts, with or without added textbook. Appendix with chart for Acts 2 and 10 sermons.
PDF
Word
Acts, evangelistic sermons
(16 pages)
"Evangelistic Sermons in Acts"
"The gospel must surely be clear in the Book of
Acts, God's authoritative account of the church's amazing beginning." Acts has nearly 80 summaries of sermons. This study deals with sermons preached to start the church. Has Comments (mostly on key terms), Contents (summaries by categories, then "Main Teachings"), and Conclusions.
PDF
Word
Acts, evangelistic themes
(2 pages)
"Main Teachings of the Evangelistic Sermons in Acts"
Lists evidence from general summaries and nine relevant sermons for five main teachings.
PDF
Word
Acts, Are these facts in?
(2 pages)
"Facts in Acts"
Lists eight statements generally considered to be part of the gospel. Are they taught in Acts?
PDF
Word
Acts omits divinity
(5 pages)
"Jesus' Divinity and the Message in Acts"
Sermons did not clearly preach Jesus' divinity. Appendix to my self-study course on Acts. See also the similar document about deity under Doctrine.
PDF
Word
Romans Survey
(88 pages)
"Survey of Romans"
Has summaries and brief commentaries on Romans, with many detailed notes and appendixes. Romans does not spell out the gospel but how it works. One reason there is no condemnation for those in Messiah is that the righteous demands of the law are being fulfilled in them.
PDF
Word
Romans 2:6–11
(3 pages)
"Eternal Life for Those Who 'Do Good'?"
Romans 2 describes the real judgment, not a hypothetical one. An appendix to "A Survey of Romans."
PDF
Word
Romans 5:12
(3 pages)
"Interpretive Issues in Romans 5:12"
"The evidence in Genesis, and consequently in Romans 5:12, does not justify separating [spiritual death] from physical death." An appendix to "A Survey of Romans."
PDF
Word
Romans 8
(9 pages)
"Romans 8 Verse by Verse"
"Analyzes each verse and connective in the climax of Paul's treatise about why the gospel works. Salvation by grace gives eternal security because the Spirit assures victory over sin and suffer­ing."
PDF
Word
HTML
Romans 14:17
(3 pages)
"Romans 14:17"
"Among the many references in the New Testament to God's kingdom, Romans 14:17 is unusual. It is often wrongly assumed to mean that the kingdom has begun and is wholly spiritual." An appendix to "A Survey of Romans."
PDF
Word
Galatians background
(3 pages)
"Message of a Visitor from Jerusalem"
"One Sunday they met three visitors from the Mother church in Jerusalem. After seeing their letters of recommendation, the elders of the Lystran church invited them to speak."
PDF
Word
Galatians outline & notes
(8 pages)
"An Explanatory Outline of Galatians"
"Explanations in outline form. Has appendix on 3:16."
PDF
Word
Galatians 2:11–21
(3 pages)
"When Paul Rebuked Peter (Grace Has Replaced Law)"
Analysis of this key passage about freedom from the law.
PDF
Word
Galatians Self-study
(4 pages)
"Questions & Answers on Galatians," Based on KJV
Questions & Answers to help observe what this crucial epistle says and means.
PDF
Word
Ephesians, the Mystery of Christ in
(48 pp.)


NEW

"'The Mystery of Christ' in Ephesians"
This revealed secret (so-called in Eph. & Col.) was the gospel preached by all the apostles and the reason Paul was chained. Not the church but clarifies its character & purpose—and affects many doctrines.
PDF
Word
Thessalonians Self-study
(98 pages)
"Thessalonians"
My self-study course on these two epistles, with comments, questions and answers (separate exams available).
PDF
Word
Thessalonians, "Comings"
(5 pages)
"Two Future Parousias (Comings) for Christ?"
An appendix for my self-study course. Gives Pretribulation and Post-tribulation Rapture Views of the Parousia.
PDF
Word
Hebrews
Self-study
(90 pages)
"Hebrews: Study Guide & Commentary"
"In this course we teach that (1) the warning passages in Hebrews are addressed to professing believers, some of whom are not genuine believers and are in danger of apostasy, (2) the goal for believers, which is sometimes called 'salvation,' is participation with Messiah in His eternal kingdom when He returns."
PDF
Word
Hebrews Intro.
(18 pages)
"Introduction to the Book of Hebrews"
To guide in understanding this fascinating book which carefully describes the Lord we profess. Has commentary in the book's outline form.
PDF
Word
Hebrews outline
(1 page)
"Outline of Hebrews"
For self-study course in which I used notes by Stan Toussaint.
PDF
Word
HTML
Hebrews 3–4
(13 pages)
"What is God's 'Rest' to Which He Invites Us?"
That rest is the coming kingdom. Has appendix: "Early Christian View of the Coming Sabbath-Keeping."
PDF
Word
Hebrews 4:14 to 10:18
(2 pages)
"Jesus, the New Covenant High Priest is Better Than Aaron, the Old Covenant High Priest: Hebrews 4:14 to 10:18"
Explanatory outline of the heart of the epistle to the Hebrews.
PDF
Word
Hebrews 12:22–24
(10 pages)
"The Church & OT Saints in Hebrews 12:22–24: Will They Always Be Distinct?"
Identification of things and people to which we have come, according to this final major warning in Hebrews. Shows why OT saints will become part of the ekklesia.
PDF
Word
Hebrews Review
(10 pages)
"Hebrews Review Questions"
The Hebrew nation was the channel of God's revelation to the world. The epistle reviewed here warned Hebrews not to turn back from His greatest revelation.
PDF
Word
James & Sermon on Mt.
(4 pages)
"Echoes in James of the Sermon on the Mount"
Charts well over 30 passages in James that reflect the Sermon on the Mount.
PDF
Word
James 2:14–26
(3 pages)
"James 2:14-26: Justification by Works"
Text, paraphrase, and comments on this key passage on this subject.
PDF
Word
1 Peter comments
( 31 pages)


REVISED

"Comments on First Peter"
"Peter's product in his mature years…not for scholars but for all Christian 'pilgrims' in this world that is not our home." Comments to aid self-study include many cross-references, especially showing relation to the predicted kingdom.
PDF
Word
1 John tests of life
(7 pages)
"Do You Have Eternal Life? Evidences from First John"
Evidences for having or not having eternal life are quoted in table, with notes added.
PDF
Word
1 John Keys
(23 pages)


REVISED

"Keys to Understand John's First Epistle"
Ten keys, revised outline. Summary of first key: "In the first three verses John does not tell what and why he writes in this epistle but what and why the apostles preached to every­one." He writes to give assurance, not to secure fellowship (koinonia).
PDF
Word
1 John outline & paraphrases
(8 pages)
"First John Outlined, Summarized, & Paraphrased"
8 pp., each paragraph printed, summarized, and paraphrased. Gives text in KJV, showing correspondence to Greek and the Gospel
PDF
Word
John Epistles & Gospel
(11 pages)
Some Expressions & Key Words Used Both in John's Epistles & Gospel"
Charts 34 expressions whose use in the Gospel helps interpret 1 John. Appends occurrences of meno (remain, continue, abide).
PDF
Word
Revelation Self-Study
(60 pages)


NEW

"Revelation Study Guide"
LIT self-study course, using optional textbook by Ryrie. Has appendixes about "New Heaven & New Earth" and the promise in 3:10
PDF
Word
Revelation Survey
(90 pages)


REVISED

"The Coming of Jesus' Eternal Kingdom According to the Book of Revelation"
"The coming of His prophesied kingdom is the great goal of history and the theme of the Bible's last book. This study looks at what the Revelation says about that process. Before that, it lays a careful foundation regarding the kingdom." Then it faces many issues to strongly defend the premillennial view. Events in Revelation chapters 4-18 are future and preparatory for the King's climactic coming in chapter 19. The great numbers of people converted during the great tribulation will all be part of His kingdom assembly (ekklesia), the church. Although transitional, the millennium will itself be the beginning of the "new heaven and new earth," which will never end.
PDF
Word
Revelation 20–22
(9 pages)
"A New Heaven and A New Earth"
Shows the relationship between the New Heaven & New Earth, the millennium, and Messiah's kingdom. Sketches the Book of Revelation.
PDF
Word
BIBLE DOCTRINE & METHODS
(See the Index at the end of the last category.)
Amillennialism Refuted
(54 pages)
"The Kingdom Will Come As the Prophets Predicted: A Critique of Waltke's Case for Amillennialism"
Shows weaknesses of amillennial theology, builds case for normal interpretation of kingdom prophecies.
PDF
Word
Baptism in the Spirit
(2 pages)
"Baptism in the Spirit"
A letter about this subject. "Take Acts 2 as an example of referring to Spirit baptism by another term." Neither Jews nor Gentiles can receive an eternal inheritance without it.
PDF
Word
HTML
Bible Overview by Billie Jean Hepp
(1 page)
"My Overview of the Bible"
"The gospel (good news) is not just that now I can go to heaven when I die, but that everything mankind lost in the fall will be restored (paradise regained). The One who will restore it is the Christ, the One anointed to rule and reign (which is the meaning of His title Christ )."
HTML
Church and Tribulation
(28 pp.)
"Will the Church Go Through the Great Tribulation?"
Godly students give opposite answers to this question. Among the reasons that led me to change my answer: (a) There will only be one parousia . (b) Several passages put earth as goal of the Rapture; no passage unequivocally puts heaven.
PDF
Word
Gospel Tract
(1 page)
The tract I wrote for use in witnessing
This on-line version of the tract includes explanatory popup messages. Several of the popups point out the connection between the Bible's overall theme (God's Kingdom) and how I witness.
HTML
Gospel Tract (Spanish)
(1 page)
The tract I wrote for use in witnessing (Spanish version)
PDF
Word
Conditional Immortality
(44 pp.)
"Does the Bible Teach that All Men Are Immortal?"
Only God is immortal (1 Tim. 6:16). Banished from the tree of life after the Fall, man is offered its fruit when Messiah returns. But unbelievers will be "burned" to oblivion.
PDF
Word
Deity in evangelism
(5 pages)
"Is the Deity of Jesus Essential to the Gospel?"
Though Jesus is divine, that fact was not clear in three Gospels or in early evangelistic sermons. To be completed. See similar document under Acts.
PDF
Word
Elders and Deacons
(5 pages)
"Elders & Deacons in the Church"
Surveys the subject. Includes questions and answers on Paul's farewell to the Ephesian elders in Acts 20.
PDF
Word
Elders and Deacons (Spanish)
(4 pages)
Spanish version ("Ancianos") of above
PDF
Word
Faith, obedience of
(1 page)
"The Obedience of Faith"
"Obedience that comes from faith. This is probably the correct meaning. It reflects the same truth as Galatians 5:6." An appendix to "A Survey of Romans."
PDF
Word
HTML
Feasts
(1 page)
"Jewish Feasts & Farming: New Testament"
Calendar for the Gospels, including feasts, rain, harvests.
PDF
Word
HTML
Gospel summaries
(2 pages)
"Some Scriptural Summaries of the Gospel"
New Testament summaries of the gospel reflect the four Gospels. An appendix to "A Survey of Romans."
PDF
Word
Law questions
(4 pages)
"Questions & Answers about God's Law"
Every believer receives the Holy Spirit, who proceeds to transform us, writing God's laws on our hearts and minds. Although we are not under the old law, essentially the same holiness is being written into us.
PDF
Word
New Covenant
(61 pages)
"The New Covenant: A Self-Study Course"
"God's covenants are His solemn promises revealing the plan He is carrying out—where He is leading history. The most important covenant is called the New Covenant, which our Lord Jesus told believers to celebrate regularly in the Lord's Supper. In fact, the words New Testament actually mean New Covenant ."
PDF
Word
Realized Eschatology
(21 pages)
"Realized Eschatology: Evidence that Christ's Kingdom Is Coming"
Seven Bible facts show that some final things have begun as pledges of the kingdom. Cf. Amillennialism Refuted
PDF
Word
Replacement Theology
(30 pages)
"Will God Eternally Bless Ethnic Israel? A Critique of Replacement Theology"
This ever-growing theology denies that ethnic Israel can claim God's promises. I show (a) why it so teaches and (b) how its non-obvious interpretations pervert the Scriptures.
PDF
Word
Resurrection
(6 pages)
"Resurrection of the Body"
Shows that bodily resurrection—at Messiah's Second Coming—is a basic teaching of the whole Bible, and why.
PDF
Word
Jesus is the Christ (Messiah)
(9 pages)
"Jesus is the Christ"
A sermon in outline
Explains the basic gospel as revealed in the first three Gospels and Acts. The many sermons in Acts do not talk about Jesus' divinity, pre-existence, virgin birth, or the purpose of His death. Instead, they emphasize His Messiahship as seen in His works and His resurrection.
PDF
Word
HTML
Son of God
(8 pages)
"The Title Son of God "
Jesus' "sonship sometimes, if not always, refers to His human messiahship." For example, Hebrews 1 calls this a "name he has inherited [Greek, obtained by inheritance]. This did not happen during His pre-existence as Creator…but during His time on earth."
PDF
Word
Wine in the Bible
(4 pages)
"A Dangerous Thing"
"Wine is called a gift, along with oil and bread."
PDF
Word
THE KINGDOM
(Also see relevant books & the Index at the end of this category.)
Kingdom Studies
(2 pages)
"Kingdom Studies Digest"
A short summary of Bible teaching about the kingdom and list of some of my studies by categories.
PDF
Word
HTML
Kingdom Survey
(68 pages)


BEING REVISED

"Christ's Coming Kingdom: A Survey of Bible Teaching about the Kingdom"
Self-study course, with comments, questions and answers (separate exams available). "The entire Bible prepares us for Christ's coming kingdom on earth—the grand climax in which all of God's people will participate. The main goal for this course is to provide you a simple biblical perspective about that kingdom—one that agrees with all the relevant Scriptures in their normal meanings."
PDF
Word
Heirs of the Kingdom
(Beatitudes)
(2 pages)
"Heirs of the Kingdom, Matthew 5:3-12"
These eight Beatitudes from the Sermon on the Mount describe Jesus' repentant followers, who will inherit the kingdom.
PDF
Word
HTML
Kingdom in Epistles
(4 pages)
" Basileia for the Kingdom of God: Acts & Epistles"
"The mistaken belief that the kingdom has already begun strips the term of much of its meaning— and misses the point of many passages." Lists and analyzes usages in Acts & Epistles of basileia for God's kingdom.
PDF
Word
HTML
Kingdom established?
(10 pages)
"Did Jesus Establish His Kingdom?"
Adapted from an appendix for my self-study course on 1 & 2 Thessalonians.
PDF
Word
Kingdom & Church
(4 pages)
"The Church and the Kingdom"
Begins at Matthew 16. "This study shows that the church is vitally related to the future kingdom of the Lord Jesus."
PDF
Word

Index

"Index of Passages & Topics"
Links to kingdom-related discussions. Passages are listed in biblical order; topics, in alphabetical order.
PDF
Word